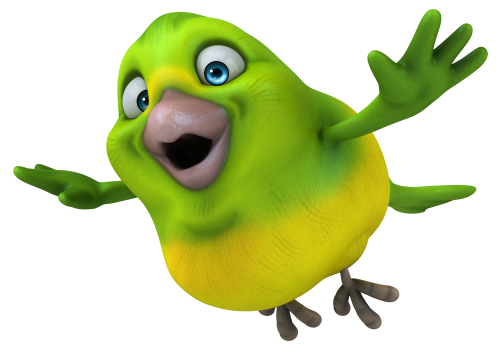 Meet "Tweetie"
Hey kids if you are looking around our website to find all the fun characters meet "Tweetie" she is a bundle of fun.
If you have been on any of the other pages on our website you will know there is are around 20 fun characters on our website to make your visit to us special. 
We will be launching a quiz in 2022 and if you can name all the UK Wildlife Park website characters there are prizes to be won. 
Tweetie is a Grandma with 5 children and 15 grandchilden!
"Tweetie" says.. "Thank You for Visiting Our Site"
We Hope You Found Great Places To Visit